---

| | |
| --- | --- |
| | Zoombiez PipesZoombiez Pipes is home of the original hand-sculpted and hand-engraved pipes and accessories! Undead Ed and Kitty Piston bring you only the best in quality functional art, with every item in our shop being entirely hand-made, one-of-a-kind and affordable. We also offer custom-made pipes, stash jars, and lighters to fit your every need and our beautiful pieces are sure to make very impressive gifts as well! Please feel free to contact us with any requests or questions!http://www.etsy.com/shop/ZoomBiez |
---
---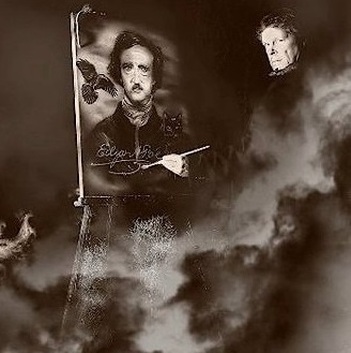 Horror Artist Jerrod Brown


Award winning Horror Artist Jerrod Brown produces everything from murals to illustrations, from monstrous portraiture to genre book covers. In addition to producing original acrylic on canvas paintings straight out of his home studio, Jerrod also sells his paintings and prints at various galleries, shows, conventions and by mail order (Over 2000 prints of his work have been sold since Oct. 2008). His horror 'book covers' for various authors have been published by eTreasures Publishing, Bluewater Productions, Wicked East Press, and Sonar4 Publications. Five time runner up in the world wide 'Rondo Hatton Classic Horror Awards', Three time winner of the 'Preditors & Editors' Book Cover Art Award, the 'Whitfield Book Cover Award' for cover of the year, the HorrorFind.com 'Freaking Scary Site Award', and two time winner of the 'Local Artists Coming Together' trading card intitiative. Several original paintings have been sold to notable actors and actresses in the Horror Film Industry.
Artist Jerrod Brown will be appearing at Jacksonville Festival of Horror, JACKSONVILLE, FL. - Sept. 21 2013 Festival of Horror.

---