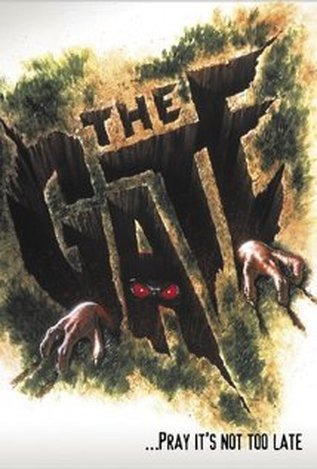 The Gate (1987)




Three young children accidentally release a horde of nasty, pint-sized demons from a hole in a suburban backyard. What follows is a classic battle between good and evil as the three kids struggle to overcome a nightmarish hell that is literally taking over the Earth.
---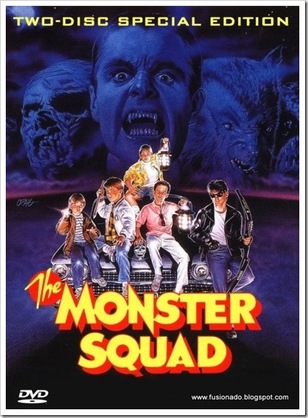 The Monster Squad (1987)


The Monster Squad is a 1987 comedy/horror film written by Shane Black and Fred Dekker and directed by Fred Dekker (who also wrote/directedNight of the Creeps). It was released by Tri-Star Pictures on August 14, 1987. The film features the Universal Monsters (re-imagined by a team of special effects artists including Stan Winston), led by Count Dracula. They, in turn, combat a group of savvy kids out to keep them from controlling the world. This is also a twist on horror movies as it reimagines classic monsters unleashed in a 1980s setting, and the film also makes a barb at incessant horror sequels when a "film within a film" is questioned as to how many times can a serial killer come back from the grave.

---
---
---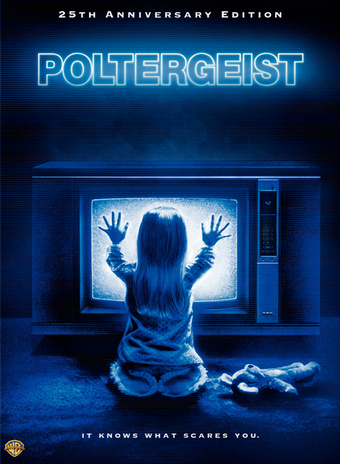 Poltergeist (1982)


Poltergeist is a 1982 American horror film, directed by Tobe Hooper and co-written and produced by Steven Spielberg. It is the first and most successful entry in the Poltergeist film series. Set in a California suburb, the plot focuses on a family whose home is invaded by malevolent ghosts that abduct the family's youngest daughter.
---
---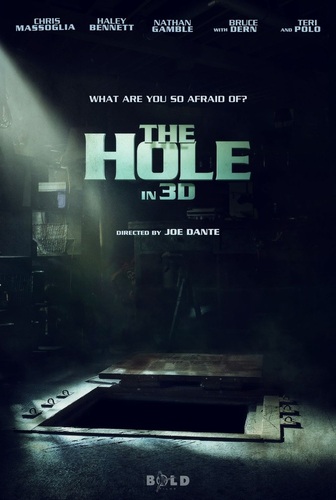 The Hole (2009)




A pair of brothers stumble upon a mysterious hole in their basement that leads to the darkest corridors of their fears and nightmares.
---
---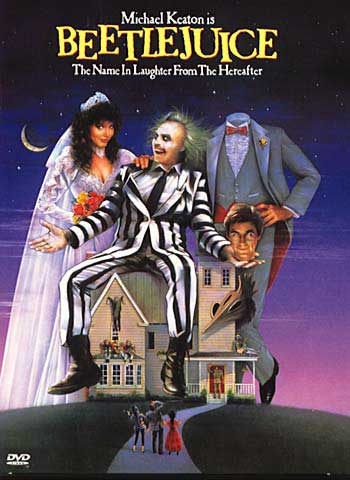 Beetlejuice (1989)


Beetlejuice is a 1988 American comedy horror fantasy film directed by Tim Burton, produced by The Geffen Film Company and distributed by Warner Bros. The plot revolves around a recently dead young couple who become ghosts haunting their former home, a quaint and quiet house on a hill overlooking the fictional town of Winter Rivers located in Connecticut. When a family of metropolitan yuppies from New York City move into the house, the ghosts seek the help of an obnoxious, devious and mischievous "bio-exorcist" named Betelgeuse from the underworld in order to scare the new living inhabitants away permanently. Beetlejuice stars Alec Baldwin, Geena Davis, Winona Ryder, Catherine O'Hara, Jeffrey Jones, Sylvia Sidney and Michael Keaton as the titular Betelgeuse (the film's title being a phonetic spelling of the character's name).

---
---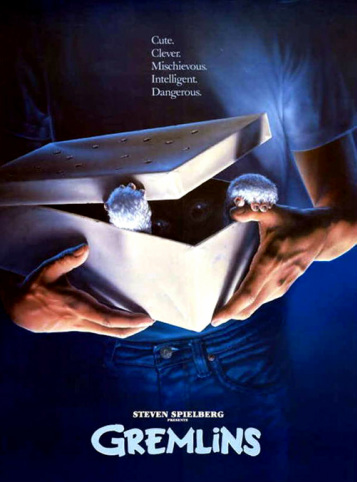 Gremlins (1984)
A boy inadvertantly breaks 3 important rules concerning his new pet and unleashes a horde of malevolently mischievous monsters on a small town.
---
---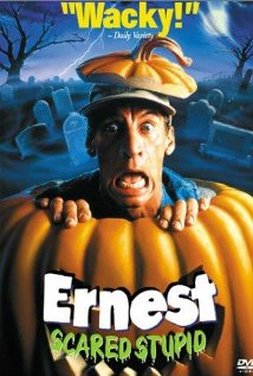 Ernest Scared Stupid (1991)



After a misunderstanding, Ernest P. Worrell unleashes an evil troll on Halloween.

---
---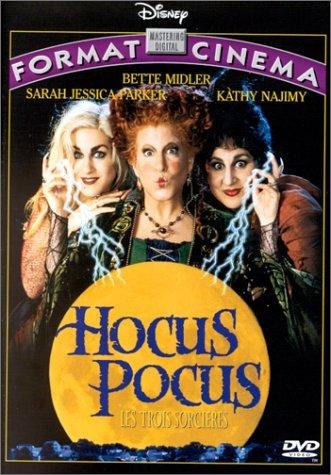 Hocus Pocus (1993)




After 300 years, three sister witches are resurrected in Salem Massachusetts on Halloween night, and it us up to two teenagers, a young girl, and an immortal cat to put an end to the witches reign of terror once and for all.

---
---
---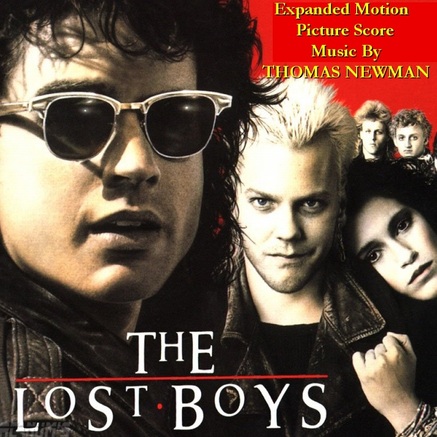 The Lost Boys (1987)




After moving to a new town, two brothers are convinced that the area is frequented by vampires.
---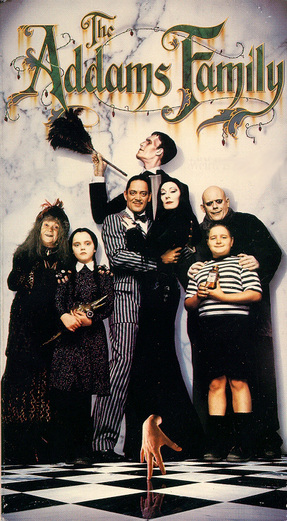 The Addams Family (1991)

Con artists plan to fleece the eccentric family using an accomplice who claims to be their long lost Uncle Fester.
---
---
---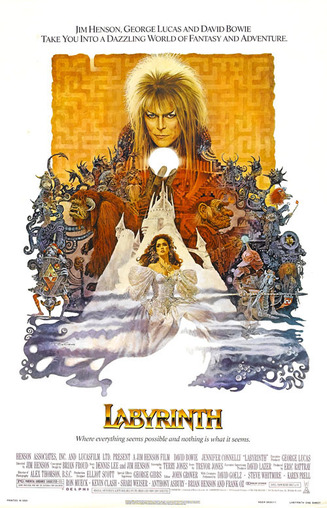 Labyrinth (1986)




Fifteen-year-old Sarah accidentally wishes her baby half-brother, Toby, away to the Goblin King Jareth who will keep Toby if Sarah does not complete his Labyrinth in thirteen hours.
---
---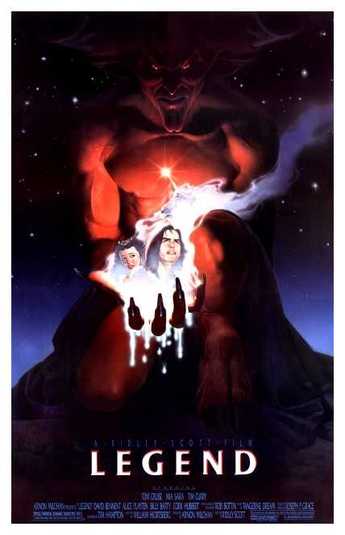 Legend (1985)
A young man must stop the Lord of Darkness from both destroying daylight and marrying the woman he loves.
---
---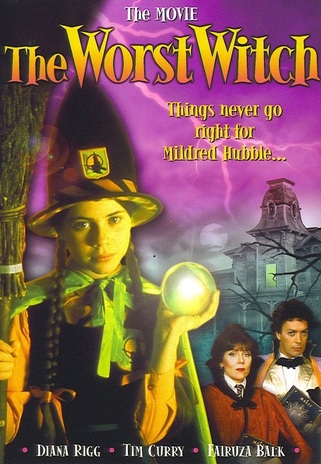 The Worst Witch (1986 TV Movie)




Mildred is one of the young girls at a prestigious witch academy. She can't seem to do anything right and is picked on by classmates and teachers. The headmistress of the school, Miss Cackle, has an evil twin sister (Agatha) who plans to destroy the school. Can Mildred foil the plan before the Grand Wizard (Tim Curry) comes to the Academy for the Halloween celebration you'll never forget.
---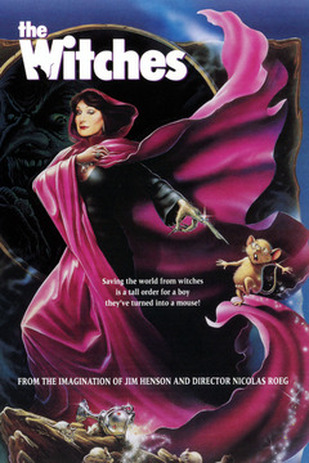 The Witches (1990)


A young boy stumbles onto a witch convention and must stop them, even after he has been turned into a mouse.

---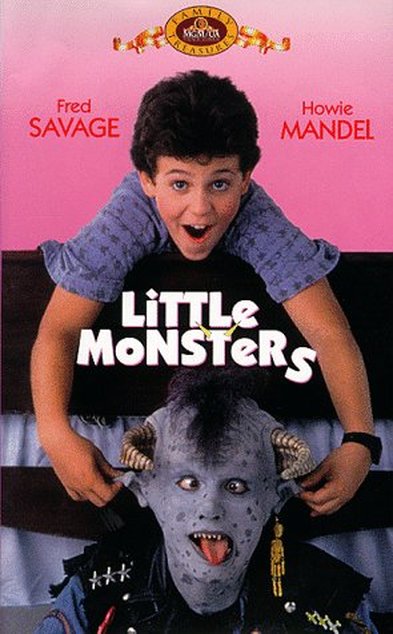 Little Monsters (1989)Little Monsters is a 1989 comedy film starring Fred Savage as Brian Stevenson, a sixth-grader who has recently moved to a new town, and Howie Mandel as Maurice, the monster under the bed.
The story purports to explain "what really goes on under the bed" and why children are always getting blamed for things they did not do. Beginning as a flashback, it tells of how Maurice befriends Brian and shows him a world where there are no rules and no parents to tell them what to do. However, there is more to this fantasy world than meets the eye, and when Brian's brother Eric (Fred Savage's real life brother Ben Savage) is kidnapped, the fun and games turn deadly serious.
---
---