Horror World: Vampire Island (Volume 1)


Dr. Jason Gray the Author of many scary books, from Sci-fi, through poetry collections and even some nonfiction.
Horror World: Vampire Island (Volume 1) the first installment of the ongoing Horror World series by the one and only Master of Horrors. Be sure to check out his latest book.
(HORROR WORLD 3: LAST BASTION)





---

---
---
Slasher

A serial killer in Los Angeles. A string of ever more famous victims. A sergeant out of his depth.

After a body is found on his duty, Sergeant Joshua Matthews is handed his first true homicide, one he has no choice but to accept. With no motive, no clues and zero real suspects, the police are getting nowhere, until another body turns up. It's not in his jurisdiction but there are striking similarities between the two crimes. On his captain's orders, Joshua finds himself temporarily transferred to LAPD Homicide. It seems he might be dealing with a serial killer, one targeting slasher movie actresses from the infamous horror studio, Hitlist Pictures.

As the evidence starts pointing towards someone connected to the studio, Joshua and his new partner Detective Crawford face a race against time to solve the mystery before Hitlist premieres its brand new and highly anticipated horror thriller, Slasher. The film's lead and Hollywood's newest rising star, Kiralee Martinson, surrounded by police, is adapting quickly to the instant fame and pressure of becoming a film star, but nothing can prepare her for a violent finale to the killers' plans as she finds herself directly in the cross hairs in this tense and brutal thriller.

click photo to buy
Christopher Farnsworth
Thanks to Twilight, vampires have been wimped out. I mean, sure, we had 30 Days of Night to fulfill our violent fantasies, but still…
Now the Twihards will all finally stop talking, and with the abject and utter failure of The Host (And hopefully Stephanie Meyer can stop writing. PLEASE STOP WRITING!!)
I have seen a bit of a backlash against this. Novels such as Justin Cronin's incredible "The Passage" and Guillermo Del Toro and Chuck Hogan's The Strain trilogy.(As of this writing both properties are in development, with The Strain heading for FX)
Which brings me to
Christopher Farnsworth
; the odd duck of the new violent vampire movement.
His first book
Blood Oath introduces
us to one Nathaniel Cade: He has served every president since Grant. And, has he had some adventures. We don't get to hear about them all, some are recounted in snippets of a document called NIGHTMARE PET. But, it looks like all the horror films of the last century happened. From The Shadow Over Innsmouth to Nightmare on Elm Street, Nathaniel Cade has been there; Fighting the good fight against the forces of Darkness.
Equal parts Hellboy and Men In Black, Farnsworth creates a secret history of the world that should be hilariously, over-the-top campy and somehow isn't. Partnered with a human who is meant to be our POV character, the novels are liberally peppered with jokes. When a fighting style is described as 'The Way of the File Clerk', you know you're in for some comedy as well.(Another great running joke is the names Cade uses to get past security.)
There are currently three books in the Cade series (
Blood Oath, The President's Vampire, and Red, White, and Blood
), and Farnsworth has said he has outlines up to ten. Each new story ratchets up the stakes, and the tension. There are recurring enemies, and evil, satanic plans that kind of boggle the mind. There's also the many missions Cade undertook with his previous 'handler' and several stories we only hear about.Violence? Oh, there's plenty. Cade's not afraid to feed on those who deserve it, although he usually makes do with animal blood. The supporting cast is good also. The sexy vampire woman who is smitten with Cade and hates how he controls his bloodlust, the ancient alchemist, the beautiful and cursed Secret Service agent.
Violence, blood, sex, comedy horror, and an engaging writing style that kept this reviewer glued to the book.
Blood Oath introduces us to Cade and Zack Barrows; Thrown headlong into a mission of vital importance involving the body parts of returning soldiers. The world is introduced to us and explained as a brief overview.The President's Vampire shows who some of the real bad guys are, as well as what happened to Osama bin Laden, and a climax that'll make your skin crawl.
And, finally.
Red, White, and Blood
. Where The Boogeyman(Yes, you read that right.)makes a play for POTUS during an election year.
Every book has an antagonist who is aware of Cade.Jump out and find these before Hollywood ruins them.Fast, fun, and furious. This series will appeal to horror fans and action fans alike. Farnsworth has written a Lethal Weapon meets Hellboy type book that plays with conventions and clichés in a way only Charles Stross has done. Good stuff with gobs and gobs of potential. The series hasn't jumped the shark, but when it does, it'll be Jaws.
And Cade will be there to fight and defeat it.
http://chrisfarnsworth.com/
by:
Robert Pollock
---
---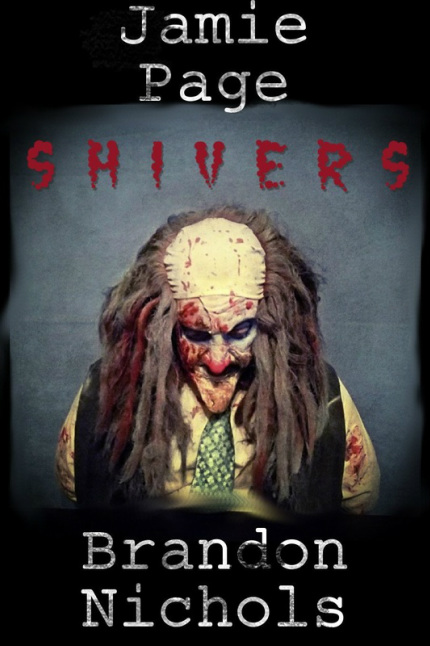 Shivers

This one is my heart and brutal soul. My friend and co-author, Brandon Nichols wrote this together. He had a script that he was just sitting on, so I asked him if he would allow me to bring it to life with his help, and he agreed. We worked hard on this, and trust me, there were times when we wanted to call it quits, but we are stubborn and artists, and we wouldn't stop until the book was finished! The story is so vivid you see what the characters see and feel what they feel. You will go from anger to an adrenaline rush of pure bliss in seconds flat! The twists and brutal turns are just what we love about horror, the element of surprise!
You meet Frankie, a sadistic insane clown who has just took out his revenge on every person in his life who made his life a living hell. He was bullied in grade school and beaten by his alcoholic father on a daily basis. Now my darkling's, if that wasn't enough to drive him mad, imagine what his high school years was like!
Frankie is a very smart, calculating sociopathic genius who knows exactly what he doing, right from the start. Just when you think he is caught, well, think again. See this is his carnival, and we the readers are along for the ride. So, grab yourself a Dr. Pepper, sit back and don't forget to buckle up!


---
---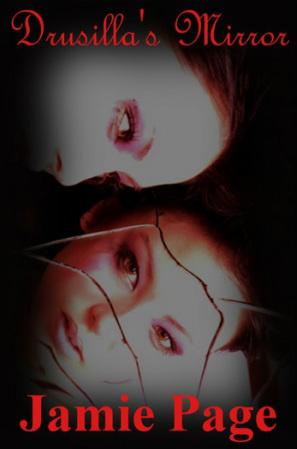 Drusilla's Mirror
This started out as a thought process, an actual entry in my journal. Yes I am serious, my journal. But enough of that, let's move on shall we?
The story starts out in an immaculately decorated room with Drusilla looking at her reflection in the mirror and her signature sinister smile on her face. She starts talking about the time her twin got her revenge on the man that broke her heart, while she watched and then was asked to join in the fun..
Now trust me on this, this is not your regular short horror story, the ending will have you shaking your head in disbelief, or sadness, depending on how her story grabs you, and it will grab you.
I have gotten positive reviews on this little slice of horror and I'm bloody certain you will enjoy it!

---
All content is © DeadEnd horror and may not be used elsewhere without permission.