click photo to order

| | |
| --- | --- |
| | In April 2011, Wild Eye began designing VHS versions of some our more popular DVD releases as short, hand-made runs using old, tattered clamshells for effect which we gave away to our stable of filmmakers and friends. With the recent explosion of all things analog, we have made select, limited edition Wild Eye VHS titles available for all to enjoy - with many more planned for the future, But grab 'em fast, as they can go out of print anytime. http://www.wildeyereleasing.com/vhs/vhs.html |

---

---

Caesar & Otto's Paranormal Halloween

| | |
| --- | --- |
| Caesar & Otto's Paranormal Halloween is loving, yet comical tribute to so many of the films we grew up with. Taking on everything from Halloween to the Shining, the Amityville and well beyond. But it's also our chance to show the audience the history behind these characters. Where do they come from, and give a deeper understanding of just who they are. But to see what makes this indiegogo campaign different from the rest go to the following: https://www.indiegogo.com/projects/caesar-otto-s-paranormal-halloween | |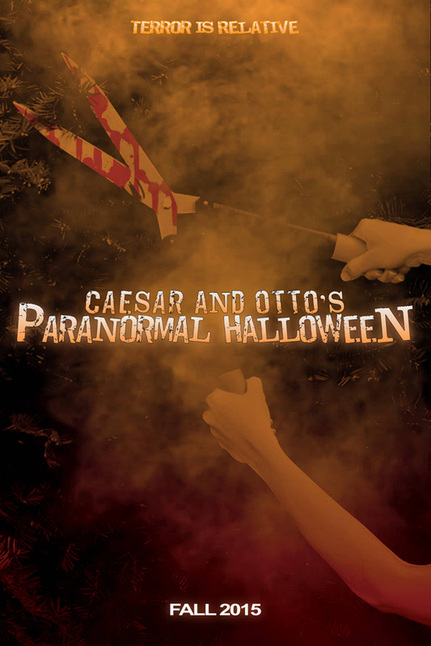 ---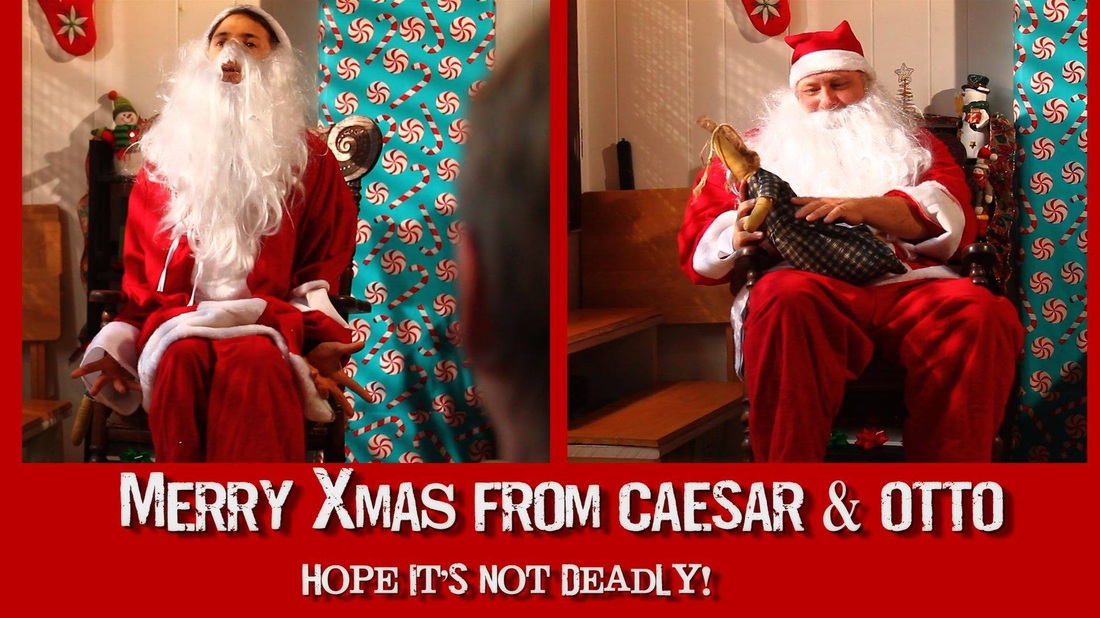 ---
Tis the Season
AT DEAD END HORROR
WE LIKE TO GIVE BACK TO THAT FANS, THIS SEASON WE WILL BE GIVING BACK IN A BIG WAY. A FEW LUCKY FANS WILL WIN A SIGNED COPY OF CAESAR & OTTO'S DEADLY XMAS SIGNED BY THE WRITER, DIRECTOR, AND ONE OF THE STARS OF THE FILM Dave Campfield.
HEAD OVER TO THE FACEBOOK PAGE AND LIKE IT DEAD END HORROR.
ALL WINNERS WILL BE PICKED FROM THERE.
---
---
---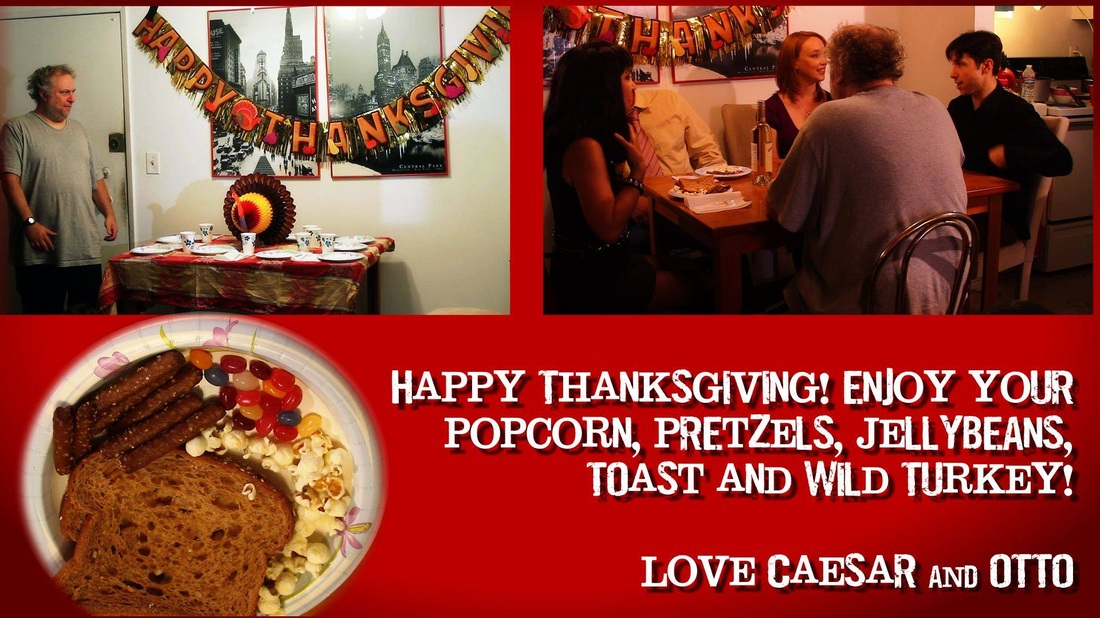 ---
THE Talented and Sexy Lauren Page.

Come check out this special behind the scenes look of the cast from Caesar and Otto's Deadly Christmas. A interview with the talented and sexy Lauren Page as she talks with Shawn C Phillips and Brendan Mitchell. On the set of Dave Campfield's new film Caesar and Otto's Deadly Christmas. If you would like to see more interviews and behind the scenes check out IwantmyLauren on youtube.


"Caesar & Otto's Deadly Xmas" trailer

With the holiday season approaching, Caesar and Otto find themselves employed at Xmas Enterprises Inc., where a disgruntled employee wearing a Santa suit has begun a killing spree and has appeared to have found himself the perfect patsies.
Caesar and Otto's Deadly Xmas features a cast of some of all-time great B-movie stars including former CKY and current World Under Blood frontman Deron Miller, Sleepaway Camp star Felissa Rose, Brinke Stevens, Joe Estevez, Lloyd Kaufman, Debbie Rochon and Linnea Quigley in a role that lampoons her appearance in Silent Night, Deadly Night. These legends join a cast of up-and-coming talent which includes Paul Chomicki, Ken MacFarlane, Samantha Barrios and Summer Ferguson.

written and directed by Dave Campfield.http://www.caesarandotto.com/
---
Caesar & Otto's Deadly Xmas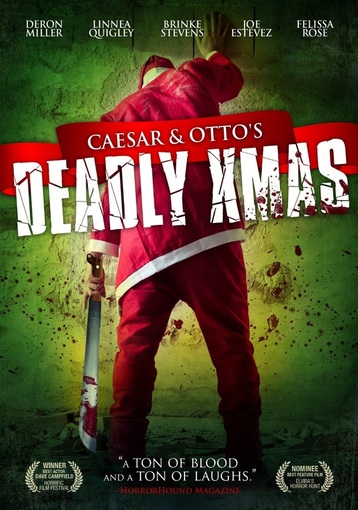 It's time for Caesar's annual Thanksgiving "dinner" when low and behold, everyone on his invite list cancels. But just when all looks like it'll be another lackluster holiday, Caesar's agent, (played by "Silent Night, Deadly Night's Linnea Quigley), calls him with a job offer...playing Santa Claus for a company named Xmas Enterprise.

Caesar, together with his slovenly brother Otto, take on duties at Xmas Enterprises as Santa and his elf. However, bodies begin to pile up when fellow employee Demian (CKY's Deron Miller) forms a personal vendetta toward Caesar and Otto. He decides to take Caesar's list of cancelled Thanksgiving Dinner invites and turns it into a list of soon-to-be victims with the plan of using them as fall guys for his far greater crime. It all ends in a bloody, yet hilarious, conclusion on Xmas day where Caesar will have to come face to face with his strongest fear. Part slapstick comedy, part gruesome Christmas horror film, Caesar & Otto's Deadly Xmas is like Scary Movie meets the Silent Night Deadly Night series. Featuring cameos from cult icons: Brinke Stevens, Lloyd Kaufman, Joe Estevez, Felissa Rose and Robert Z'dar.





CLICK PHOTO TO BUY MOVIE
---
---
Dave Campfield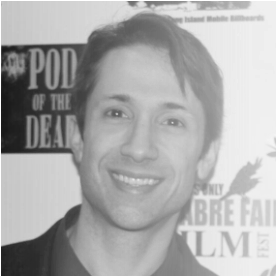 Dave Campfield is an American film director, producer, screenwriter and actor. He is the director of several feature films, including Dark Chamber and Caesar and Otto's Summer Camp Massacre. His latest film Caesar and Otto's Deadly XMas featuring Deron Miller, Felissa Rose, Linnea Quigley, Lloyd Kaufman, and Brinke Stevens is set to make its world premiere at the 2012 Fright Night Film Festival in Louisville, Kentucky.Filmography as a Director
The Perfect Candidate (2012)
Caesar and Otto's Deadly XMas (2012)
Caesar and Otto meet Dracula's Lawyer (2010)
Caesar and Otto in the House of Dracula (2009)
Caesar and Otto's Summer Camp Massacre (2009)
Caesar and Otto (2007)
Dark Chamber (2006)

Filmography as an Actor

The Perfect Candidate (2012)
Caesar and Otto's Deadly XMas (2012)
The Third Eye (2010)
Caesar and Otto meet Dracula's Lawyer (2010)
Caesar and Otto in the House of Dracula (2009)
Caesar and Otto's Summer Camp Massacre (2009)
Caesar and Otto (2007)
Dark Chamber (2006)
http://www.imdb.com/name/nm0996586/
https://www.facebook.com/dave.campfield
---