If you would like to write for DEADEND HORROR please contact us.

---
Click the like button, IF YOU DARE.

---
---
---
Spreading Evil one piece at a time. Pure Evil Expressions brings unique horror art and apparel to those who find the dark humor in all things that go bump in the night. Masked killers, dream
https://www.etsy.com/shop/PureEvilExpressions
---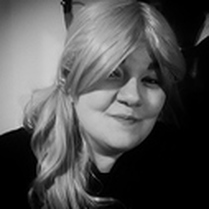 Stacy Still Stacy Still has been a massive horror and cult movie fan since birth. Attending Tom Savini's special effects school, she works part time as a freelance effects artist as well as starting up her own Etsy shop Staystill FX selling figures based off her all time favorite horror movies. A teacher, writer, and VHS collector, Stacy divides her time between her own personal blog Staystillreviews, as well as writting for several other sites. http://staystillreviews.blogspot.com
---
Bella Owner, Editor and Writer
---







All content is © DeadEnd horror and may not be used elsewhere without permission.